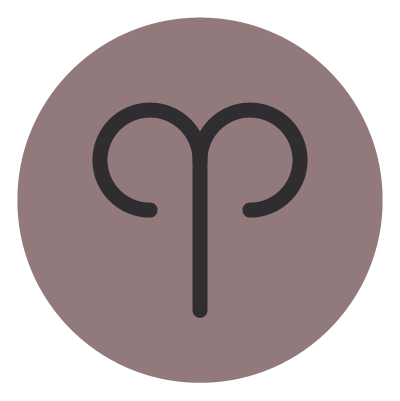 ARIES
After the eclipse, the higher conjunction of Venus, Mercury direct and your planet Mars entering Capricorn, this is definitely a week of renovated energy. When several planets move, the energy changes as well as the interaction we have with reality. In your case, the most important thing this week is to focus on working with Mars in Capricorn, because that's something that happens only once every two years and, that's the sign of success, acknowledgment and reaching our goals.
I want you to think about something that you wanted at the beginning of the year, something you haven't been able to manifest yet. Well, THAT precisely is what you can push forward with Mars in Capricorn and, you get the help of a man who knows about the subject, it's influential or has the resources. But of course this could be about a woman, who's the boss in her own life and one who'll teach you how to make that happen in yours or, if you aren't focused on work, this could be about a man whose relationship with you is getting more serious. So, just take a look around in your head, since Mars in Capricorn contacts Neptune this week, so you can identify the goal and envision the plan, propose the conversation with that person or take the preliminary steps to get closer to him. Besides, since the energy of Mars in Capricorn blends with last week's eclipse in Scorpio, it is vital for you to look at fear (and ego) straight in the eye and act in spite of it. The eclipse was about an energetic window of opportunity to go in depth on an issue that makes you feel passionate, to get closer to your love or business partner and, to appreciate yourself at a whole new level. We can only feel our power when we make decisions and act upon them…and Mercury direct in your area of compromises agrees.
On the other hand, all these alignments combined also give us the clue that a woman is key in order to achieve that closer connection to that man, job or to the acknowledgment you desire. Identifying the "characters" is vital and you'll do that the first days of the week and later, from Thursday to Saturday you can have that introduction, presentation, exhibition, sale, get the loan or have the rendez vous that reignites the flame of passion. Trips are favored, especially if the objective is getting closer or working with those people. Single? With Venus in Scorpio and Mars in Capricorn your sex appeal is over the top. Let others realize you keep getting better and better.
Translation by Gloria González Papín

TAURO
The week begins with a Stellium in Scorpio, your opposite sign, indicating that the week is about your close relationships. Which relationships? Think about all those relationships you have with people who work side by side with you: love or business partner, manager or trainer among others. All those relationships are at "their moment" and now the changes begin after the eclipse. With the planets in that corner, changes come though decisions made by the other person. The good thing is that since your ruler Venus is there as well, you can "manipulate" the situation or, the person is thinking about what you want. A metaphysical way to see this is thinking that what you desire with that person (affection or results) is such an intense desire, that's manifesting as the other person taking the initiative. Even if you're single, I invite you to pay attention to other relationships where you're at the same level of the other person and know that, in many years, you haven't had such a strong and important window of opportunity to meet someone who can become a serious relationship.
And it gets even better: even though the effects of the eclipse develop over 6 months, the trines of the Sun and Venus with Neptune in Pisces, make this week extra special to meet someone at a social event or, through a friend of a friend. Yes, that long is the chain that'll make whatever seems platonic become something real but, if you lock yourself up at home there's no way. These alignments also favor reconciliations but, honestly, with Mercury already direct, Mars in Capricorn and after a Solar eclipse, you deserve something brand new or, a new phase with the crazy guy you already know. You deserve a step up, especially because you've worked hard on leaving the past behind in general: hometown, attachment to your family, etc. Think about it dear.
The other important issue to discuss is the entrance and stay of Mars to Capricorn until December 4th. For you, Capricorn is the area of your chart that rules foreign lands/foreign things, doing different things that open up your mind, universities, courses, certifications, international transfers. Now that Mars is working there (and he loves it!) you'll be able to achieve something you've been trying to push forward when it comes to those themes. And since Mars represents masculine energy, this could be about a man who helps you with those issues, be it you love partner who's away waiting for you and you're finally moving or, the fact that the issue itself has masculine energy such as transferring money from one country to another or opening a franchise in another city. No matter what's the theme you identify in your life, the work you do from November 1st to the 11th is vital, so get involved in the process, make the calls, send the e-mails, introduce yourself, etc…besides, Mercury is already direct. If at the end of the week you go to an event, take advantage of every conversation and introduction. There are people there who'll help you get known or achieve a goal you ambition that involves your name, image or brand. Other than that baby, just enjoy!
Translation by Gloria González Papín

GÉMINIS
The week begins on a good note because your planet Mercury is direct. Yes, the poor guy is still in the shadow phase but, he has the will to work and show results because this same week he'll meet again for the third and last time with Jupiter in Leo and, in your life that manifests as someone important or generous who's willing to help you to become known, increase your popularity or open up a business with you, for example. Plans will make progress now and they'll do it fast so you can see results before November 15th…get moving! Don't waste a single day this week because besides Mercury being already direct and feeling diligent, we have Mars –planet of action- already settled in Capricorn, which is your area of investments. With the mediation of Jupiter, this translates as the investment made by the other, the payment, representation or contract.
But hey, of course this could be about a man who, after weeks of sweet talk, finally delivers the "heat" he has planted in you but, let's focus on business because that's pretty hot right. On the other hand, another benefit of Mars is Capricorn is that it helps you manifest an intense desire you had at the beginning of the year. Why? This is due to the blend of Venus in Scorpio/Mars in Capricorn and, since we just had an eclipse and the higher conjunction, you already feel you deserve it.
Last but not least: this is just the beginning. Take the new responsibilities or that relationship and inject all your focused energy right there. You've spent two years understanding that concentration is in fact a superpower and, the Universe doesn't reward emotional freelancers. The best things in life happen thanks to compromise and hard work. Get your life's purpose back because, even if it's a different one now and you're thankful for all the detours, it still needs to be pushed. Honor yourself and your desires my friend.
Translation by Gloria González Papín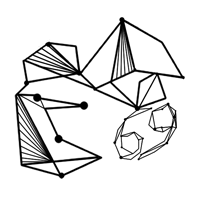 CÁNCER
After the eclipse, many things changed over the weekend. Venus joined Scorpio and there's a Stellium in that sign. Mercury is moving direct in Libra and Mars entered Capricorn. That means the energy is completely different and so are our interactions with reality.
This week we have two water trines that'll benefit you personally because that's precisely your element and, the only thing you have to do is focus your energy on pushing forward a relationship or creative project. Why? Because the energy originates from the Sun and Venus being together in Scorpio, which is your area of satisfaction, so if there was a time to get yourself something that you wanted, maybe a present or receive a proposal from someone, this is it. If you're single, this is wonderful to meet someone new and, with Venus in the mix, you have to be out and about, increasing your relationships. If you're engaged or married, this is very fertile energy, so this could be about a pregnancy or the possibility to save/recuperate a relationship that was going through rough times with therapy or professional advice but, if you're not in any of those scenarios, this is about the birth of a new project. Unless you're a mom or work on those themes then, this is about an important event for one of your children or, the publication of something you have ready, which would be a relaunching that'll get the attention it didn't get the first time. But, with Mars in Capricorn –your opposite sign and area of love and business partners- I'm sure for the majority of you this is about love, your love partner or a business partner with whom you've plans since July.
Money is also part of the picture since the manifestation of the relationship or project somehow brings more responsibilities and, requires a higher investment. Start getting prepared for that and, if you have to look for another job or figure out a salary issue, you have to do it from November 1st to the 11th. Talk about it and you'll get positive feedback. If you've personnel working for you, it's time to consider a raise due to the amount of work in the horizon. I've been telling you for a while to get help or assistance and you'll see how necessary it becomes right now. Last but not least: the other subject to work on is your health, how you care for your body and your routines. Even though Mars already left Sagittarius and that sign is empty until the end of November, now you're benefited to begin a new regime. So take advantage!
Translation by Gloria González Papín

LEO
After the Solar eclipse that in fact "eclipsed" the ego a bit, maybe you realized the reality of a situation about another person. It could be your love or someone you work with, the interaction you have with your work or with the life you share with that person. Don't you get it? There opportunities in your life over the last weeks to do something different or to go out with someone different but, you keep yourself locked up due to the fear to lose what's a given, what you know.
Well, I hope the weekend helped you clarify your mind because this week and the next weeks are wonderful to make important decisions. But notice the difference: I'm not saying "these are weeks to make decisions," on the contrary, I'm just inviting you to take control of your life, whose direction is based on those decisions but, if you don't want to do it nothing will happen. The astrological weather is beautiful to take a risk, do something new that shows you how capable you're to reinvent yourself…but, it's up to you.
Anyhow, if you're already considering to take advantage of the opportunities, you have from October 27th until November 11th to move, talk to the realtor or get the new apartment or office/premise you wanted, get the loan or credit, even though I suggest you read very carefully the terms and analyze everything in detail before you sign. Mercury is already direct but, he's still in the shadow phase and, since Neptune is going full throttle this week, we don't want any foggy events.
Talking about that, if you have set "a fog" between you and another person because you don't know how to say no, what you feel or else, you must know that the smoke curtain will disappear with the quarter moon on Thursday. That person knows more than you think and it's more aware of the situation than it shows but, it's just giving you the chance to take the initiate to speak…honesty is always the best policy my friend. Last but not least: let me tell you that Mars entered Capricorn until December 4th, giving you 6 amazing weeks to begin a new job, comply with the two weeks' notice on the previous job, begin a new exercise regimen, new eating habits and new environments. If an offer was withdrawn after it was proposed with Mercury retro, now it comes back again on Saturday, November 1st. In love news, Halloween parties seem promising with the Moon transiting Aquarius. Go out and have fun!
Translation by Gloria González Papín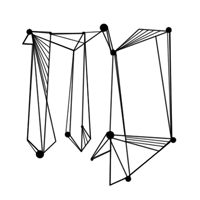 VIRGO
After the eclipse in Scorpio, which is your area of communication, contracts and promises, your planet Mercury is now direct and Mars entered Capricorn. Even though the energy changed as of Thursday, the message is the same I've telling you about for a while: it's time to compromise with someone, sign a contract or get independent from the family business or the weight of a brother. And don't get me wrong…with this week's alignments it's very likely that you end up on the best terms with your brother, this isn't about ending on bad terms, on the contrary, this is about your life getting interesting on the other side and, that has to be taken care of.
Over the next two months the people of Virgo Sun or Ascendant will be focused on children, their quality of life and pregnancies. It could also be about initiating a relationship with someone who already has children and assuming a new role that little by little presents new responsibilities for which you're ready, because Saturn taught you well. Besides, since the planet of responsibility is about to enter Sagittarius, which is your area of home and stability, the conversations about moving start now and you can get to work RIGHT AWAY. If you're in a relationship considering being together for real, you'll see how over the next two months the conversation takes place and, you'll be clear about the next step to take. If you're single, Mars in Capricorn gives you 6 amazing weeks to go out, circulate and meet someone with potential.
Another area to discuss is projects/work: with Mercury direct the conversations you had about your projects finally seems to make progress. Also working at a certain place or quitting and going somewhere else will also be defined. Independent creative projects are better for you than working for someone else and, without a doubt you'll notice how you start to lose the fear to become an entrepreneur. Take advantage especially from November 10th to the 18th. Last but not least: this week there are many connections with Neptune in Pisces, which is your area of compromises, love/business partners. Those trines are divine for reconciliations, getting closer, turning something platonic into something more real. Be proactive and take advantage darling!
Translation by Gloria González Papín

LIBRA
After 5 years you can finally say Saturn gives you a break. Why? Because from 2009-12 you had it in your sign teaching you life lessons and later, he moved to Scorpio to teach you lesson about self-worth. Even though he's still there, Thursday's eclipse saw Saturn getting out of the shadow degree, therefore, he's moving full steam ahead to enter Sagittarius, leaving you well prepared with his lessons. We could say you're clear about who you're, what you want and how to support yourself financially.
I you're barely beginning to figure out the last part because you just moved, you're planning to become an entrepreneur or changing jobs, don't worry because several things happened in a cosmic package over the weekend, with a power punch that changed the game and the mood we have felt for a few months. As you know, your planet Venus had a higher conjunction with the Sun and began its star again, so you should be beginning something in your life as well…just pay attention. Since at the same time Mercury is awake, this is about something you've been working on for quite some time now but, there are some details still missing. And, because Mars entered Capricorn, this seems like a move, sale of property, real estate issue, legacy from your family, money you get from them or something related to that.
If you don't see this manifested in life but you want it, do something about it and you'll see how everything is set in motion. I know several Libras who are on it already and this week, they'll get "started" on a new desire because those issues I told you about are finally solved. What's coming next? Well, an adjustment in your routines. The week begins with trines between the Sun and Venus being in Scorpio with Neptune in Pisces, therefore, your schedule, how you take care of yourself, your health and your body are asking for appreciation, care and pampering. But of course this could be about a girlfriend who gives you a day at a spa as a gift but, metaphysically this is an invitation to go beyond: take care of yourself. You've been through changes that include even your schedules (more than likely), so make sure you set aside time to adjust, rest and get some self-love…otherwise, everything else will fall apart.
Looking in perspective long term now begins a period of two months, when you'll make that move official with legal matters or certification or, the beginning of a new job. Any issues related to your native country, protocol obstacles or money owed to you is paid up, unless the situation is clarified and you decide to settle but, at least now you know and you can look for options. Since all these events are represented by Mars in Capricorn (something that happens every 2 years) and, that's your area of home, family, roots, hometown and private life, it's also possible for a man to return or enter your life, spending a lot of time behind closed doors. This could be the beginning of a relationship that'll become serious or, maybe the integration of your masculine energy to help you chose better. In any case, the punishment from the past will be felt because there's someone who wants forgiveness or release, something you owe yourself as well. Now, more than ever, you must leave the space open if you want something new. If you're married and were planning to move, go ahead. Mars in Capricorn helps you get the money and cut the umbilical cord with your family. Think that this is YOUR life and you want quality of life my friend.
Translation by Gloria González Papín

ESCORPIO
"You are never ready; prepared, maybe. If you are ready, you are done" Calo Pippilota
That is a phrase I say often and it fits you perfectly this week.
After the Eclipse in your sign, an eclipse of opportunities and new cycles (after two years), we had the higher conjunction of Venus and the Sun in your sign that tell us you have already become what you desired since January and, if you haven't realized it, you should evaluate the situation because that's the case. And there's more…Mercury is moving direct, clarifying many things in your mind and, one of your planets, Mars, has entered Capricorn. So I'm certain that you're manifesting previous desires but, are you ready? You are never ready…if you are ready, you are done and baby, this is just beginning.
Why? Because even though Saturn is leaving you well prepared, he's barely leaving the shadow phase and that's major for you. He has been walking back and forth since February and now that he's finally walking on new degrees, the planets in YOUR sign are meeting with him for the last time in 29 years, plus it's the month of your birthday and now you take on new responsibilities and also the good things to come from your hard work. But you have to keep up the hard work, which isn't as hard because this isn't about Saturn being there: it's Mars in Capricorn, who's suggesting you have to polish your speech, be a bit more assertive (not aggressive) with clients, be confident about your products or services, prepare better, look better and handle yourself better. I would tell you to dress for success, because just picture it: Mars is a bull at an antique store but, with Mars in Capricorn you have to make a step up, remember that you have to start with yourself if you want to see something manifested in your real and material life. So take advantage of the trines of the Sun and Venus in your sign with Neptune in Pisces to push a creative project, get inspired and get a real or virtual makeover, get closer to the people you work with and even with your sweetie; but pay attention because you're on your fertile days cosmically speaking.
Last but not least: I want you to understand how important is Mars in Capricorn for you until December 4th and the fact that the union with your other planet Pluto, on November 10th and 11th, has your two "Daddies" helping you move mountains for something you want badly. If you're a woman who's already vibrating according to her desire then, be sure it's your special time.
Translation by Gloria González Papín

SAGITARIO
High time baby! The period that is just beginning lasts for two months and it is major for you, mainly because you're prepared and have to take action.
Here's the thing: we come from the Solar eclipse in Scorpio and the higher conjunction of the Sun and Venus in the same sign. Scorpio is behind your back and those events mean a big release. You better than anyone know if you're leaving a person, a job, a city or a behavior pattern that's no longer useful. What's even better: you better than anyone know if you've been producing something that will finally see the light. When? Well, we're working on that and that's is why this period is so important because you're in an  "I'm not a girl, not yet a woman" stage; this is a transitional period between who you were/what you were doing and what you can be…and well, after so much work with Saturn over the last two years, you're already it.
And that's another thing: after the eclipse, Saturn comes out of the shadow phase and this isn't anymore about the professor teaching you lessons in the dark. On the contrary, this is about Saturn helping you materialize and, since there are several planets in Scorpio getting close to him, you should be making decisions that will change your life from this moment and until the end of November. And there's even more: as you know, Mars –planet of action, affirmation, identity, brand- entered Capricorn –sign of hard work, results, success, status – and there you have it….THAT is the sign of Saturn, so we can say that from this moment and until December, you'll be seeing the material results of what you've done from 2012 until the present. And I ask you: instead of thinking this will knock on your door, you have to understand this is "available energy" that YOU set in motion…so do something about it!
Besides, this week we have a fire trine (which includes you) plus a water trine, so things get hot. Just like water boiling, you should get hot for what you want and take advantage of time. The trines to Neptune in Pisces help you do things discreetly and recover the energy you spend on a daily basis. And of course these alignments also suggests a vacation "at home" or getting unplugged from everything but, since we know that's almost impossible, I suggest you use this time to plan your next move.
You need to be very mature and sober over the next two months when it comes to anything related to money, properties, stability, representation and image. Once we reach November 10th, everything gets a bit more agitated so take these days to unwind, strategize, work silently and let success make all the noise. You deserve it girl!
Translation by Gloria González Papín

CAPRICORNIO
The Scorpio month already started and since your planet Saturn is in that sign, this is a month of power for you. That has been the case over the last two years when we get to this period but now, this isn't about one powerful month but 2 months and, here's the explanation:
1 – The eclipse happened in Scorpio, sign of Pluto and Mars. Mars just entered your sign and he stays until December 4th.
2 – Mars visits you for 6 weeks once every two years. And when he does it's the best time to initiate projects, relationships, change your image, being more assertive in your projects and with the people you work with, plus doing it for causes that are at your stature or, at the stature you want to reach. Mars in your sign helps you make decisions that demonstrate your inner power to improve your position in society, status and achieve a position you ambition.
3 – Mars is on the way to join Pluto in your sign on November 10th and 11th, they both rule Scorpio, the sign where the eclipse took place. And that means "strength and will to move mountains" but, that depends on the fact that you're already making decisions to get thing in motion. The idea is to reach those dates with a plan ready to present, something to show, an agreement to sign…and that doesn't happen overnight.
4 – After the eclipse, Saturn (your planet) is already out of the shadow phase. That means that he's finally transiting new mathematical degrees and this is a new story. He had been walking over the same area since February and, that also tells us that from this moment and until December 23rd, you can take advantage of Saturn in Scorpio instead of seeing him as an obstacle. What was Saturn working on? He was working on getting you social recognition, so you become part of a group or elite, have better friends, better colleagues, better projects, being surrounded by powerful people. Now, if all that is flowing for real, you'll notice it especially from November 10th to the 18th.
5 – The action begins this week, thanks to Venus and the Sun in Scorpio getting in touch with Neptune, so you talk to someone who can help you, attend an event or send your Resume, portfolio, etc. to someone who works in art, media or public relations.
It's important for you to take advantage of these alignments and do lobby for yourself in order to be part of that group/team/club/elite where you want to be and, where your products and services will be better appreciated. The help of a woman will by vital but, you must be very cordial and avoid trying to impose your ego; let your presence speak darling.
Last but not least: if you're single, take advantage of Mars in your sign, who's getting your sexual vibration off the roof…well, that's certainly attractive; the important thing is being clear about what you want. Amber alert: do not use Mars to chase anyone. This is a good opportunity to balance your feminine and masculine energy, keep that in mind my friend. Now go conquer the World!
Translation by Gloria González Papín

ACUARIO
I feel I've spent two years talking to you about work, profession, personal growth and changing your life's purpose, all that thanks to Saturn in Scorpio, who rules those themes. But here's the thing: Saturn is leaving on December, even though it has felt like hard work for two years, he was planting an important opportunity for you to take a leap of faith. And it's best to do it now with Saturn in that area than when he moves to Sagittarius, because there he'll be working on other things. So don't miss the chance.
After the eclipse in Scorpio (the same sign where Saturn is), begins a period of two months (precisely the time he has left there) when you have to make final decisions. The most important period within that timeframe is from this moment and until December 4th when:
- Mars -planet of action- is in Capricorn, the sign of Saturn and, helping us work on that goal that (don't pretend this isn't about you) you've desired since January.
-Saturn is walking out of the shadow phase through the degrees 24-25-26 of Scorpio, degrees he won't visit again in 29 years; therefore, whatever is decided there (until December 4th) is final.
What's the deal with those degrees?
Every sign has 30 degrees. Saturn entered SCORPIO on October 5th of 2012 on the 0 degree and now he's walking at the 23 degree. He has been going back and forth there since February and after this eclipse, he moves forward. So finally the obstacles you've encountered all year on the themes I mentioned before begin to disappear.
And the action starts this week since we have the Sun, Venus and Mars chatting with Neptune in the area of money. Money is flowing but, you have to be careful about what you sign or transfer, because Mercury isn't going at full speed yet. However, having conversations, contracting and negotiating are appropriate. It's also possible for you to receive a raise, an acknowledgment or, if you're you own boss, to make changes in order to handle your finances in a better way. This is also an excellent period to sell what you don't use to feel lighter before you change your current city, relationship or job, selling what you don't use to pay a debt, collecting from those who owe you, selling shares, cancelling subscriptions, etc. And let me tell you something: if your plan is moving to another country, taking any actions that make you believe it deep in your bones has the power to actually manifest it…for example: not registering at a certain place for next year's period. Think about it: the manifestation begins with yourself and this week you'll be making decisions to change cycles because you're ubber ready.
Last but not least: this week there are tensions with Juno in Leo, which is your area of love/business partners. If you're selling something but the other party gets upset, try to explain; don't do anything behind that person's back as things could get pretty tense on Thursday with the quarter moon. Now you know dear!
Translation by Gloria González Papín

PISCIS
The eclipse in Scorpio is already gone and there's a cluster of planets there, making sure that goal related to foreign lands, media, universities, certificates, degrees or legal matters is solved. Even more so now that the Sun and Venus get in touch with your planet Neptune and, you can bedazzle anyone into doing what you want. But, you have to be aware of that because the other manifestation is confusion and, even though Mercury is already direct, the other party, who's right there to help you, may not understand you.
This is also a week to talk about money, loans, credits, stability, real estate, etc. with your love or business partner. The more realistic and clear you both are, the easier it'll be to move ahead and, I don't doubt there will be progress since Mars entered Capricorn, the sign of hard work. On the one hand, that gives you extra energy and perseverance to manifest something you desired since the beginning of the year and, on the other hand, it helps you set thing in place with it comes to a work team, colleagues or, learning not to mix business and friendship.
Those who know you well know you soft, as a muse, inspiring but, others miss to see how hard you've worked and how much you've tried to change your relationship with business and the value of your work during 2014. And that's the weak link and also a bit of Neptune's nebulosity. They should see you with new eyes and respect you but, if you feel that isn't happening yet, I know that over the next few weeks you'll be making an external change that comes from long inner work. We could say the results start to show and again, the clearer you're about what you tolerate the sooner you'll be able to move on or, to put together a team that's really worth it. It's time for you to  behave, live and project your current reality, who you're now, who you've become after so many lessons; and it doesn't have to be something hard or imposed…you know the art of subtlety better than anyone. Last but not least: your intuition is right on point. If you can save someone an uncomfortable conversation because you already know their intentions, then -tactfully- let them know. No one can fool you dear!
Translation by Gloria González Papín