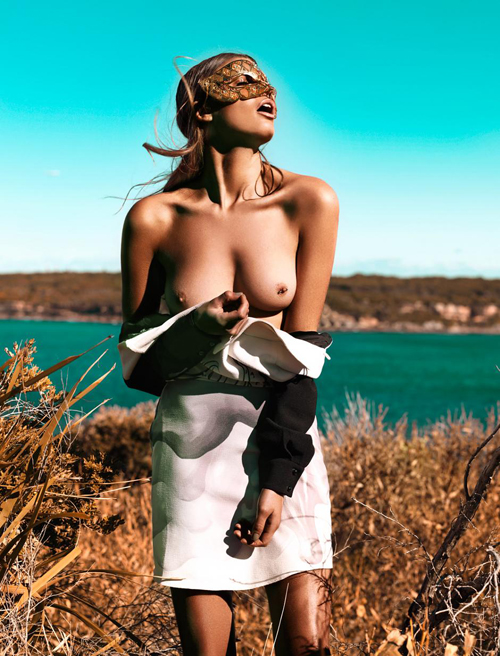 Cuando la Luna esta en Tauro, The body Speaks. And baby, life is what happens mientras otros estan viviendo algo real, y tu sigues pegada al cel, a la compu etc. TAKE TIME FOR YOU.
Ademas..Todo el mundo esta un poco sneaky y con sus intensidades a flor de piel, so let's take it easy! Let's take time appart.
La mejor manera de conquistar("To Conquer") estos eventos es actuando acorde con la energia, en su mas alta expresion. Ejemplo: ¿Crisis de Luna en Tauro? Vamos a actuar The Taurean Way as Proactive as Possible! ¿Como? Trabajar el cuerpo, mimarlo, consentirnos, relajarnos, nutrirnos, comer bien, descansar lo adecuado. Ademas, cuando cuidamos el movil terrenal que tenemos, nos sentimos mas sintonizadas y estables. Pensamos mejor, actuamos mas efectivamente y tambien nos hace sentir sexy.
Con esta Luna llena en Tauro preguntate: ¿Que escoges para nutrirte? ¿Que tomas del ambiente e introduces a tu cuerpo, a tu vida?
Luna es alimentacion fisica y emocional. Tauro es todo lo tangible, la materia. Luna+en tauro nos mostrara el resultado tangible de lo que quieras o no responder con esas preguntas. Ejemplo: ¿Te alimentas fisicamente con junk food? Este es el momento en que se nota y que te vas a DAR cuenta. ¿Alimentas tu mente con informacion sin trascendencia? Te vas a dar cuenta ahora que no se ve avance intelectual en tu realidad->Sigues rodeada de las mismas personas que no hablan de nada productivo, y en cuyo circulo, jamas estaria por entrar el amor que te gustaria manifestar. ¿Ves como todo se relaciona?
Recuerda siempre: La energia vital que invitamos a nuestra vida se libera al mundo, una vez que interiorizada, pasada por tu filtro, toma tu toque personal. Todo lo que das, lo has tomado, es un ciclo que no para.
Por eso, si escoges invitar lo mejor, lo de calidad, eso es lo que saldra de ti.
A partir de hoy podemos hacer la eleccion libre y consciente de escoger solo lo que nos hace bien.
Personal energy aligned with Divine Wellness.
Motto de Luna en Tauro
The less you restrict life, the more you feel it-And the more you FEEL it, the less you will have to restrict.
La solucion a estos issues no es la restriccion. Jamas lo sera. ¿Quieres la galleta? Cometela. Siente la galleta, make love to it. Quedaras satisfecha con menos, porque sabes que ella existe para darte eso: Un gusto, no la felicidad eterna. Te sorprenderias en cuantos objetos inanimados o no disponibles estas buscando el secreto de la felicidad solo para terminar frustrada.
Recuerda ademas, que eres una consciencia que tiene un cuerpo, y no un cuerpo que tiene cosnciencia.
Cuando dices "I am" o Yo Soy.. ¿Quien eres? ¿Eres tu mano, tu pierna? Sabes que si los pierdes, aun hay una vez en tu cabeza que dice "Yo Soy". Tu eres tu consciencia, pero necesitamos los 5 sentidos para lograr nuestro proposito.
Una de las soluciones con las que trabajamos a las niñas que lidian con problemas alimenticios(que en verdad es un problema de carencia emocional) es re direccionar The Hunger-El Hambre.
What are you hungry for?

Espera la segunda parte o compra el paquete completo de lecciones de Manifestacion del Amor AQUI